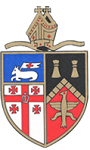 Continuing Education Event
Pastoral Support for People with Depression and other Mental Illnesses: January 26, 2017 @ 9:30 a.m. - 11:30 a.m.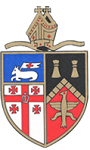 Clergy Wellness: PowerPoint & Audio Presentation – Dec. 13, 2016
This session approached the topic of clergy wellness in the context of balance. This session focused on four pillars for a balanced life: self-care, teamwork, friendship, and fun. We hope you can take a bit of time to view or listen to the recording and maybe have a look at the attachments. In this busy season and as we approach the New Year, it can be a real good time to consider your own wellness.
Events Calendar
S
M
Tu
W
Th
F
S
1
2

No additional detail for this event.

3
4
5
6
7
8
9

No additional detail for this event.

No additional detail for this event.

10
11

210 Prince Philip Drive, St. John's, NL, Canada

210 Prince Philip Drive, St. John's, NL, Canada

No additional detail for this event.

12
13

210 Prince Philip Drive, St. John's, NL, Canada

210 Prince Philip Drive, St. John's, NL, Canada

No additional detail for this event.

210 Prince Philip Drive, St. John's, NL, Canada

210 Prince Philip Drive, St. John's, NL, Canada

14
15
16

210 Prince Philip Drive, St. John's, NL, Canada

210 Prince Philip Drive, St. John's, NL, Canada

No additional detail for this event.

210 Prince Philip Drive, St. John's, NL, Canada

210 Prince Philip Drive, St. John's, NL, Canada

No additional detail for this event.

No additional detail for this event.

210 Prince Philip Drive, St. John's, NL, Canada

210 Prince Philip Drive, St. John's, NL, Canada

No additional detail for this event.

17
18
19
20
21
22
23

210 Prince Philip Drive, St. John's, NL, Canada

210 Prince Philip Drive, St. John's, NL, Canada

No additional detail for this event.

210 Prince Philip Drive, St. John's, NL, Canada

210 Prince Philip Drive, St. John's, NL, Canada

No additional detail for this event.

210 Prince Philip Drive, St. John's, NL, Canada

210 Prince Philip Drive, St. John's, NL, Canada

No additional detail for this event.

210 Prince Philip Drive, St. John's, NL, Canada

210 Prince Philip Drive, St. John's, NL, Canada

No additional detail for this event.

24
25

210 Prince Philip Drive, St. John's, NL, Canada

210 Prince Philip Drive, St. John's, NL, Canada

the Alumni Association Executive will meet in Queen's College on January 25th, 2017 at 10:00am. The main purpose of the meeting is to prepare the spring mailout.

210 Prince Philip Drive, St. John's, NL, Canada

210 Prince Philip Drive, St. John's, NL, Canada

No additional detail for this event.

26

210 Prince Philip Drive, St. John's, NL, Canada

210 Prince Philip Drive, St. John's, NL, Canada

Pastoral Support for People with Depression and other Mental Illnesses

January 26, 2017 from 9:30 to 11:30 a.m.

Presenters:      Rev. Derrick Bishop, Deacon and retired Nurse Educator with Eastern Health

Rev. Dr. Curt Clark, Pastoral Care Clinician, Mental Health and Addictions, Eastern Health

This session will provide participants with some basic information on four themes: Mental Illness, Depression, Addictions, and the Mental Health Care and Treatment Act.

The presenters will provide information to help pastoral care workers appreciate their vital role in assisting individuals and families deal with mental health problems.  The session will help pastoral care workers understand how they can better connect with other health care professionals.

There will be opportunities for questions and answers.

You can attend and participate at Queen's College or you can attend on-line. We use GoToMeeting Webinar platform. The link to join the session on-line is https://global.gotomeeting.com/join/869321781 It is very simple to join, just hit the link or paste it into your browser.

The session will be recorded and available on YouTube. You can connect through our website: www.queenscollegenl.ca Just go to the YouTube icon.

Here is the link to request a Visitor Parking Permit at Queen's College:

http://www.mun.ca/cep/parking/visitor-parking-request-form.php

Future Continuing Education for Clergy session will include

On a Theology of Money February 07, 2017 from 9:30 to 11:30
Spirituality in the Senior Years
Orientation to the Primate's World relief and Development Fund
Information Dementia for Pastoral Workers
Since General Synod 2016: What's happening?

Dates for the other sessions will be provided soon.

Please send along topics or suggestions for presenters.

Also, please feel free to forward this information and an invitation to anyone who might be interested in these topics.

By the way, there is no charge to you for these sessions.

27
28
29
30

No additional detail for this event.

210 Prince Philip Drive, St. John's, NL, Canada

210 Prince Philip Drive, St. John's, NL, Canada

No additional detail for this event.

210 Prince Philip Drive, St. John's, NL, Canada

210 Prince Philip Drive, St. John's, NL, Canada

No additional detail for this event.

31