Faculty & Staff
The Rev'd Canon Dr. David Bell, B.A., M.A. Leeds, M.A., D.Phil., Oxford, F.R.S.C.
Dean of Theology
Phone:  709 753 0116
Email:  dbell@mun.ca
The Rev'd Canon Dr. David Bell was educated at the universities of Leeds, Princeton, and Oxford, and is now Dean of Theology at Queen's College. He is also Professor Emeritus of Religious Studies and University Research Professor at Memorial University. He was elected as a Fellow of the Royal Society of Canada in 2008. He is the author of some two dozen books, more than a hundred articles, and numerous reviews of books in Coptic, English, Flemish, French, German, Greek, Italian, Japanese, Latin, Persian, Spanish and Tibetan. His primary interests are patristic theology and medieval intellectual history. He also has a deep interest in Coptic literature and the history of Egyptian Christianity.
                             Provost and Vice-Chancellor
Pastoral Studies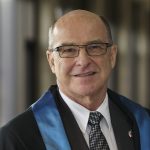 Phone: 709 753 0116
 Email: r.singleton@mun.ca
Dr. Rick Singleton was appointed Provost and Vice-  Chancellor in August 2016.  He was educated at Memorial University, University of Western Ontario, Graduate Theological Foundation, Indiana and Foundation House, Oxford.  He holds certification in Grief Counselling and Health Services Management.  He holds a Ph.D. in Health Ethics and a Doctor of Ministry Degree with a specialty in grief and bereavement counselling.  He is an adjunct professor of Philosophy in the Faculty of Arts and adjunct professor in the Community Health and Humanities Division, Faculty of Medicine at Memorial University.  He is author of the Multi-media Bereavement Resource Program used at sites across Newfoundland in in other provinces.  He has well over 30 years' experience in many roles in the health care system in Newfoundland.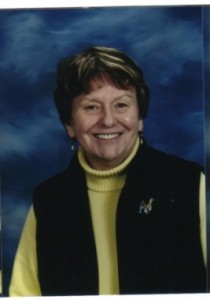 Dr. Ann Cody, B.A., B.Ed., M.Ed. (Curriculum), M.Ed. (Administration) Memorial, M.P.S. Loyola, Ed.D. Toronto
Pastoral Studies
Phone:  709 753 0116
Email:  buddie@nl.rogers.com
Dr. Ann Cody graduated from Memorial University, Loyola University, Chicago, and the University of Toronto. Ann worked in the Newfoundland school system for 30 years as a respected educator and leader at a variety of levels. She has taught in the graduate program in the Faculty of Education at Memorial. Her particular interest and expertise in the area of leadership includes policy development, strategic planning, change process and implementation. She teaches in the areas of Youth Ministry and Leadership in Ministry in both the Associate of Theology and the Diploma of Theology and Ministry.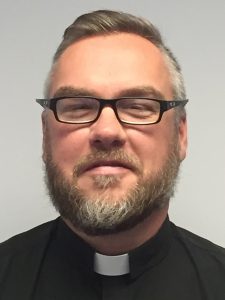 The Rev'd Robert Cooke, B.Th. (Hons.), Master's, M.T.S. (Hons.) Queen's College
Biblical Studies
Phone: 709 726 3213
Email:  rcooke@stmarksanglican.ca
The Rev'd Robert Cooke describes himself as "Husband, father, priest, believer, thinker, doubter, postmodern pilgrim." He is the Rector of St. Mark's Anglican Church in St. John's. Robert has a Master of Theological Studies (M.T.S.) from Queen's College and is an adjunct faculty as instructor and has also been the chaplain. Robert has also ministered on the campus of Memorial University as the Anglican chaplain for four years and has been part of Diocesan youth ministry through committees, synods, and leadership camps. Community involvement is very important to Robert and he has been active through groups like the breakfast program at Virginia Park Elementary School, Habitat for Humanity NL and the Association for New Canadians. He also has a blog where he shares his thoughts on life, faith, religion, politics and other topics that are best left untouched in mixed company. Most importantly, he and his wife have been married 17 years and have two incredible daughters, Victoria, aged 18, and Hailey, aged 15.
Dr. Carmel Doyle, B.A.(Ed.) Memorial, M.R.E. St. Michael's, D.Min, St. Stephen's
Bishop Mullock Chair in Roman Catholic Studies and Director of Student Programs
Pastoral Studies
Phone:  709 753 0116
Email:  cdoyle@nl.rogers.com
Dr. Carmel Doyle is a graduate of Memorial University of Newfoundland, University of Toronto (Toronto School of Theology), and St. Stephen's College in Edmonton, Alberta. Carmel has been at Queen's College as an Adjunct Professor for over 25 years in various capacities including chaplaincy, spiritual direction and teaching in the areas of Christian Education, Spirituality, and Supervised Pastoral Ministry. She is currently holds the Bishop Mullock Chair in Roman Catholic Studies and Director of Student Programs
The Rev'd Canon Professor Leslie J. Francis, M.A,, B.D., D.D., Oxon, Ph.D., Sc.D., Cantab, D.Litt., Wales, F.B.Ps.S., F.A.C.S.S.
Discipleship and Ministry
Email: leslie.francis@warwick.ac.uk
The Rev'd Canon Professor Leslie J. Francis was educated at the Universities of Oxford, Cambridge, Nottingham, and London. He has served as Professor of Pastoral Theology at Lampter, and Professor of Practical Theology at Bangor, and is currently Professor of Religions and Education and Director of the Warwick Religions and Education Research Unit, University of Warwick, England. He holds visiting positions at York St John University, England, and Pretoria University, South Africa. He serves as Canon Theologian at the Cathedral of St John the Baptist, Newfoundland, and as Honorary Distinguished Canon at Manchester Cathedral, England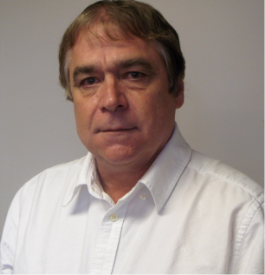 Morris Hodder, B.A. McGill, B.A. Memorial, M.Ed. S. Mississippi, M.A. Toronto, Cert. Dramatic Arts, Royal Academy,
Elocution
Phone: 709 753 0116
Email: morrishodder@gmail.com
Morris Hodder An active member of the Voice and Speech Trainers Association (VASTA), Morris is a local actor and teacher. He currently serves as voice coach with Memorial University's Teaching Skills Enhancement Program (TSEP) for graduate students.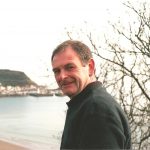 The Ven. John Holdsworth, B.A., Wales, B.D. Wales, M.Th. Wales, Ph.D. Wales
   Discipleship and Ministry
   Email:   archdeacon.john@cypgulf.org
John Holdsworth is currently executive archdeacon in the Diocese of Cyprus and the Gulf and archdeacon of Cyprus.St Davids Immediately prior to his current appointment he was Archdeacon of St Davids in south west Wales. He was born in Yorkshire but has served all of his ministry up to this point within the Church in Wales. He has over twenty years' experience as a parish priest to complement his other interests. At various times he has held positions within the social responsibility structures of the Church in Wales, the Council of Churches for Wales and the Church of England. From 1997 – 2003 he was principal of St Michaels Theological College in Cardiff and lecturer in the Religious and Theological Studies Department at Cardiff University, where he later became dean of Theology, and where he taught till 2010. For ten years he was the principal presenter of religious programmes for HTV Wales and has been involved in the process of making 150 such programmes, some of which have been nominated for awards. During his time at Cardiff he inaugurated the programme for Chaplaincy Studies, one of his key interests. Cardiff is now the leading centre for Chaplaincy Studies in the UK. His academic interests are centered on the Bible and Communication Studies. Recent publications include Communication and the Gospel DLT 2003, Dwelling in a Strange Land: Exile in the Bible and the Church, Canterbury Press 2004, SCM Studyguide to the Old Testament SCM 2005, Getting Started with the Bible Canterbury Press 2007, and Lies Sex and Politicians: Communicating the Old Testament in Contemporary Culture SCM 2010. He has also contributed five titles to the current series of Church Tmes Study Guides. John is married to Sue, with two grown up children and four grandchildren.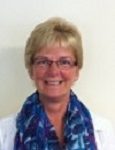 The Rev'd Canon Dr. Sue Jones, B.Ed. Wales, M.Phil.     Wales, Ph.D. Wales
   Discipleship and Ministry
Email: susan.jones@derby.anglican.org
Sue Jones is currently Director of Mission and Ministry in The Diocese of Derby. She is also Residentiary Canon at Derby Cathedral. Before moving to Derby Sue was Dean of Bangor Cathedral in North Wales having spent all of her ministry in the Church in Wales. Sue has spent 20 years in theological education and before being Dean she was responsible for the development of the Exploring Faith Course, in the Diocese of Bangor. Sue has been instrumental in developing the Exploring Faith course at Queens. Sue's interest are in discipleship and formation and she has written a book in the SCM Learning Church series on Call and Vocation.

          Dr. Nathalie LaCoste, B.A., M.A., Ph.D. Toronto
Biblical Studies
 Email: nathalielacoste@queenscollegenl.ca
Dr. LaCoste received her PhD in the Study of Religion at the University of Toronto. Her research focuses on Judaism in the Hellenistic and Roman period, specifically as it developed in Egypt. She joined Queen's in 2017 and teaches Biblical Studies and Biblical Hermeneutics in the Diploma, Associate, and Degree programs. Courses taught at Queen's include Introduction to Old Testament/New Testament, Wisdom Literature, Hermeneutics, the Writings of Paul, and Prophetic Literature. In the classroom, Dr. LaCoste enjoys introducing students to primary texts and designs assignments that challenge students to develop their writing and critical thinking skills. Outside of the classroom, she enjoys hiking the East Coast Trail and exploring the beautiful island of Newfoundland with her husband Dave.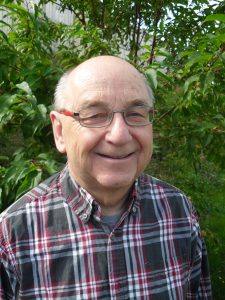 The Rev'd Irving Letto, B.A., B.Ed. Memorial, M.A. Presbyterian School of Christine Education, M.Div. Queen's College
Homiletics
Email:  irvingletto@gmail.com 
The Rev'd Irving Letto received a B.A. and B.Ed. from Memorial University in 1972, a M.A. from the Presbyterian School of Christian Education, Richmond Virginia, in 1979, and a M.Div. from Queen's College in 1985.  He retired from teaching for 16 years in 1983 and from parish ministry for 24 years in 2009.  As a parish priest he worked for 7 years in the Diocese of Eastern Newfoundland and Labrador and 17 years in the Diocese of Nova Scotia and Prince Edward Island.  Since retiring he wrote Sealskin Boots and a Printing Press – Piecing Together the Life of Canon J. T. Richards, a project that morphed into an examination of the work of the 19th century clergy in the Strait of Belle Island that occupies much of his time.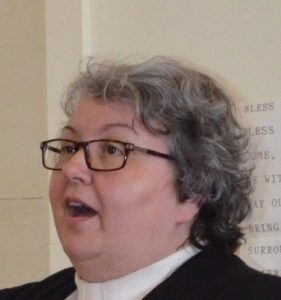 The Rev'd Dr. Joanne Mercer, B.A. Memorial, M.Div. (Hons) Queen's College, M.Th. Edinburgh, Ph.D. Wales
Theological Studies
Email:  jmercer@mun.ca
The Rev'd Dr. Joanne Mercer is a graduate of Memorial University, Queen's College, The University of Edinburgh and the University of Wales(Lampeter).  Ordained in 1990 Rev'd Joanne has had a diverse ministry, serving in parishes, L'Arche Arnprior, and as Associate Professor at Queen's College.  She is currently the Rector of the Parish of Twillingate.  Her research interests include (but are not limited to) theology and communication (media, film, internet); models of theological education; contemporary expressions of "church".  Rev'd Joanne has been a member of the Primate's Theological Commission and is currently serving on the Task Force on Presbyteral Ministry for the Anglican Church of Canada. Her current research project explores the relationship between the Anglican Church and the Beothuk peoples.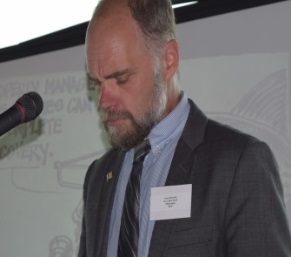 Dr. Sean McGrath, B.A. Ottawa, M.A. St. Michael's, Ph.D. Toronto
Theological Studies
Phone: (709) 864-3754
Email: sjoseph.mcgrath@gmail.com
Dr. Sean J. McGrath is a Full Professor of Philosophy at Memorial University of Newfoundland and a Member of the Royal Society of Canada. McGrath is an internationally recognized specialist in the philosophy of religion and the history of theology and philosophy, with a great diversity of publications—from medieval metaphysics to contemporary phenomenology, Protestant mysticism to German Idealism, 20th century existentialism to environmental philosophy. As a theologian, McGrath is tracking a set of questions concerning the legacy of Christianity in today's secular society. The thread that unites his many books and academic papers is the problem of secularization. Where most theories of secularization speak of the progressive separation of culture from religion, McGrath understands the phenomenon to be far more complex. Secular society is itself a product of the Christian religion. In his recent work, McGrath has engaged both psychoanalysis and environmentalism as animated by forms of Christian thought. In terms of Systematic Theology, McGrath teaches and researches in the areas of Trinity, Christology, and Eschatology.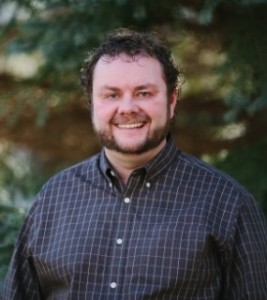 The Rev'd Dr. Bradley Noel, B.A. Memorial, M.Div., M.A. (Th.), Acadia, D.Th., South Africa, D.Min. Acadia
Director of the Institute for Pentecostal Studies
Email: bnoel@tyndale.ca
Dr. Noel is the Director of Pentecostal Studies and Associate Professor of Christian Ministries, at Tyndale University College and Seminary in Toronto. He is ordained with the Pentecostal Assemblies of Newfoundland and Labrador where he is heavily involved with discipleship and youth. He completed his Doctor of Theology at the University of South Africa in 2008, and in 2014 earned his Doctor of Ministry from Acadia University. He is the author of Pentecostal and Postmodern Hermeneutics (Wipf & Stock, 2010); and Pentecostalism, Secularism, and Post-Christendom (Wipf & Stock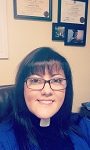 The Reverend Jolene Peters, B.A. Memorial, M.Div.       Queen's  College
 Pastoral Studies
Email:  jolenepeters1@gmail.com                            
The Reverend Jolene Peters received a Bachelor of Arts Degree from Memorial University in 2010. She received her theological education from Queen's College and graduated in 2013 with a Masters of Divinity.  She served in the parish of Labrador West for three years and is currently serving as rector of the parish of St. John the Evangelist in Topsail.  She enjoys reading and writing and is a published author in Canada and the UK.   She is currently writing her first book on childhood grief reflecting on her own experience. Jolene thoroughly enjoys her vocation in parish ministry and spending time with family and friends.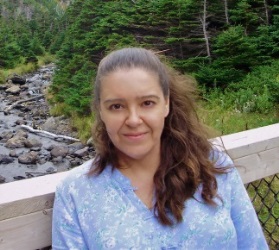 Dr. Michelle Rebidoux, B.F.A. (Hons.) York, M.A. British Columbia, Ph.D. McGill
Theological Studies
Email: mrebidoux@mun.ca
Dr. Michelle Rebidoux is a native of southern Ontario. She completed her first two degrees at York University in Toronto (majoring in fine art and philosophy) and the University of British Colombia, where she completed a master's degree in religious studies. In 2008 she received her Ph.D. in religion and culture from McGill University. Since that time, she has been visiting assistant professor in religious studies at Memorial University of Newfoundland. Her teaching interests at Memorial have included the areas of philosophy of religion, theories of religion, comparative religion, the history of Christian thought, religious ethics, and environmental ethics. Michelle joined the faculty of Queen's College in 2015 as adjunct professor of theological studies. Her current research focuses on the history of philosophical and religious personalism in the 20th century and its application to the environmental movement.
Ms Jill Rose, B.A. (Hons.), B.Ed., B.Spec.Ed., M.A. Memorial,
Biblical Studies
Email: jillrose@nl.rogers.com
Jill Rose is a graduate of Memorial University where she is a Fellow of the School of Graduate Studies. She is an adjunct faculty member at Queen's College as instructor of Biblical Studies. Jill also works as an Instructional Resource Teacher with the Newfoundland and Labrador English School District and is daily involved with adjusting, tailoring and compiling curriculum which is both relevant and attainable. At Queen's College, Jill has contributed to the offering of theological education using online, virtual classroom platforms in meaningful contexts, and hopes to pursue a PhD in this leading-edge mode of course delivery, particularly in the area of theological education.
The Rev'd Jonathan Rowe, B.A. King's College, M.Div. Nashotah,
Director of Discipleship and Ministry Program
Phone: 709 722-4511
Email: jdrowe@mun.ca
Fr. Jonathan Rowe was appointed to the Queen's College Faculty as Director of the Exploring Faith Program in September 2015. He had previously been Diocesan Director of the program while it was operated under the auspices of the Diocese of Eastern Newfoundland and Labrador. He graduated with a B.A. (Hons.) from the University of King's College in 1999, and with an M.Div. from Nashotah House in 2002. He was ordained in the Diocese of Western Newfoundland (Deacon in 2002, Priest in 2003) and has served as Rector of the Parishes of Bonne Bay South (2002–2004) and Heart's Delight (2004–2008) and as Curate in the Anglican Cathedral of St. John the Baptist, St. John's (2008–2015). Fr. Jonathan is currently the Rector of the Parish of St. Michael and All Angels, St. John's, and a graduate student in the Classics Department at Memorial University.
Ms Emily Rowe, B.A. King's College
Honorary Librarian
Phone: 709 753 0116
Email: queenslibrary@mun.ca
Emily grew up in Oxford Nova Scotia, and after high school, attended the University of King's College in Halifax, where she completed a BA in History and English. After marrying her husband, she moved with him to Wisconsin for three years where she was the acquisitions librarian at the Nashotah House Library. Emily continued to work in various libraries after moving to Newfoundland, and has been working at Queen's College since 2013. Emily is currently the editor of Anglican Life, the monthly tri-diocesan newspaper for the province of Newfoundland and Labrador.
The Rev'd Shawn Samson, CD, B.A. Memorial, M.Div. Queen's College, S.T.M. Nashotah, LL.M., Cardiff,
Church History
Email: ssamson@warp.nfld.net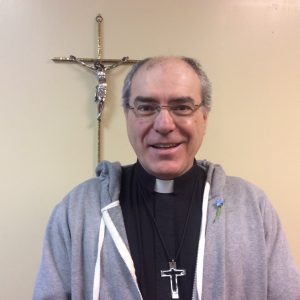 The Rev'd Earl Smith, B.A. St. Mary's, M.A.P.S., M.S. Loyola, S.T.B., M.Div., Regis, S.T.M. Toronto
Pastoral Studies
Email: earlsmith@gmail.com
 Fr. Earl Smith, SJ has been a Jesuit since 1977 and a Roman Catholic priest since May 1987.  Earl is a native of Halifax and a co-founder of Jesuit Centre of Spirituality, Halifax.  He has been active as a teacher/ pastoral counselor and retreat provider for much of his priesthood.  He is currently the Pastor of St. Pius X Parish, St. John's, the Director of Ministries and Religious Superior for Jesuits in Newfoundland and Labrador.  He is a student of the Spiritual Exercises of St. Ignatius and is active in training programs that teach others to give retreats in the Ignatian tradition of spirituality.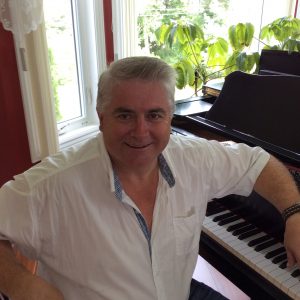 Mr. Gregory Warford, B. Mus., B.Mus.Ed. Memorial
Church Music
Email: greg.warford@gmail.com
Greg is a graduate of Queen Elizabeth Regional High School, and has completed a B.Mus. and B.Mus.Ed. (1983) at Memorial University.  He has studied at the Guildhall School of Music in London as well as City University of London.  For the past thirty years Greg has worked as a music teacher in the St. John's area.  He has also been an organist and choir director in various churches in the Eastern Diocese of Newfound-land and Labrador.  He has completed a certificate in the Exploring Faith Program and is continuing his studies towards a Bachelor of Theology.
Dr. Gerard Whitty, M.A. Notre Dame, M.A. (Ed.) Boston College, D.Min. Chicago,
Liturgical Theology
Email: gerard.whitty@nl.rogers.com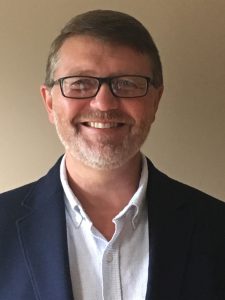 The Rev'd Canon Gerald Westcott, B.A., Memorial, M.Div. (Hons.) Queen's College
Pastoral Studies
Phone: 709 683 3748
Email: geraldwestcott@queenscollegenl.ca
Fr. Gerald Westcott was appointed as Canon for Spirituality for the diocese of Eastern NL in 2014, and Queen's College adjunct faculty for Pastoral Studies in 2016.  He has served as a Communications Technician and as a Chaplain in the Canadian Forces; rector of the Parish of Port Rexton from 1996-98; and rector of the Parish of the Resurrection in South River from 1999 to present.  He has been teaching contemplative practices and leading groups and retreats since 2000.  Gerald is an outdoor enthusiast and leads groups on Spirituality and Nature walks.  He is a graduate of Shalem's Institute for Spiritual Formation (Washington, DC) Leading Contemplative Groups and Retreats program and Spiritual Guidance Program.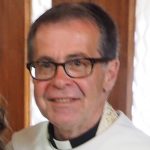 The Rev'd Canon John Courage, B.A. Memorial, M.Div. Atlantic School of Theology, Halifax

Chaplain
Phone: 709 753 0116
Email: jjcourage@mun.ca
Father John Courage was ordained a deacon, married Heather and ordained a priest all in 1981.  He has served the parishes of Cartwright (Labrador coast), Random South (Hodge's Cove), Upper Island Cove, Pouch Cove/Torbay and most recently spent 18 years in hospital chaplaincy with the last 10 as Diocesan Coordinating Chaplain.  Father John has served on Diocesan and Eastern Health committees.  He is also an Associate of the Sisters of the Church (CSC-Toronto).  Father John has valued pastoral ministry as a gift from God and a means of God's grace to reach out to others.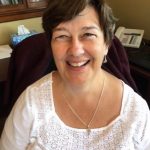 Anne M. Walsh, B.A.(Ed) MUN, Diploma Fine Arts, Univ. of Calgary), MRE & Cerf. in Youth Ministry Studies (St. Michael's Toronto), D.Min (St Stephen's, Edmonton)
Diploma Program
Email:  amfwalsh@gmail.com
Anne M. Walsh received her BA (Ed) from Memorial University, her Diploma in Fine Arts from the University of Calgary, her MRE and Certificate in Youth Ministry Studies from St. Michael's College, Toronto, and her DMin from St. Stephen's College, Edmonton.  Anne began her career teaching in the Newfoundland and Labrador school system, and also has experience in Youth Ministry, University Chaplaincy, and coordination of religious education and catechetical programs at the School Board and Diocesan levels. Anne has facilitated courses and workshops in all ten provinces and in Nunavut, and in the United States, Ireland, England, Scotland, Italy and Thailand. Anne is currently engaged with the Redemptorists, as a Lay Missionary of the Most Holy Redeemer, serving on an adult faith formation team based in St. John's, NL, and coordinating partnership in mission for the Redemptorists of North America. She serves on several advisory committees for the Canadian Conference of Catholic Bishops and the Congregation of the Most Holy Redeemer. Anne enjoys crafts, reading, and folklore.